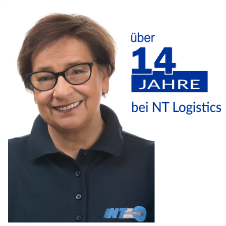 Inge Helbing
Dispatcher Charter
EN Site
Big, bigger, NT-Spezialtransport
Excess width, over-length, extra heavy, generally no problem:
With all necessary special approvals and a fleet of special vehicles we move nearly everything that fits the streets. So that everything runs off smoothly, we assume responsibility for the whole execution of your special transport.
From loading up to unloading, from routing up to the positioning of escort vehicles, we use our competence and turn a special order transport to a routine – no matter how big, heavy or wide.
With a special transport, turn to our specialists!
Permanent permission for 3 m excess width
Permanent permission for 3 m over-length
Side panels removables
Pluck stakes
Chain pull, tension belt
Cover
Construction timber (Glulam, roof framework, wooden construction)
Concrete elements (manhole ring, balcony plates, concrete ceilings)
Steel (Long steel, rebar, reinforcement mat)
Container
Ready elements